Junction
A more circular design playing with expectations and versatility
Presenting Junction, a new lace-up style that juxtaposes classic design features with a novel removable toe cap.
Born out of a challenge to create a timeless Camper style with minimal components, Junction is easy to disassemble and recycle at the end of its life.
Available as a desert boot that can be worn with or without the rubber toe piece, Junction is a versatile style that can be switched up depending on your mood and the occasion.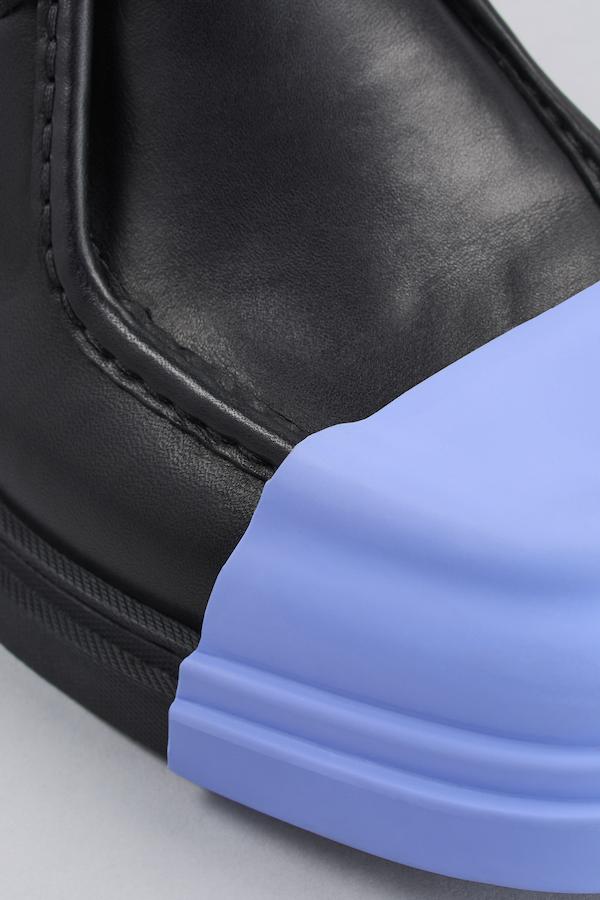 FEATURES
UPPER:
Leather Working Group gold-certified leather
LINING:
Recycled PET and chrome-free leather
OUTSOLE:
100% rubber (40% natural, 23% recycled)